About Interhorizon Corporation Pte Ltd.
Started in 2000, Interhorizon Corporate Pte Ltd provides PCB Design, Assembly, Prototyping, Fabrication and Component Sourcing, delivering its expertise across a range of businesses and organizations. These include industrial projects, educational institutions such as various ITEs, and multinational corporations such as 3M and Silicon Valley Research Group. The use of PCBs within these fields include practice, research and development. Having over a decade of expertise in PCBs, the team at Interhorizon is also well equipped to provide customizations and solutions where required.
The ability to provide such customizations and solutions stem from its fabrication facilities and network of international suppliers who deliver to high standards. Industrial sizes ranging from 1 layer (0.20mm) to 18 layers (2.00mm) are standard offerings, with production capacities that can Laboraties Inc.) Approval and GB (China National Standard Committee) GB4588.2, GB4588.4 & IPC-A-600F (II), these marks speak of the quality management system and product standards offered by Interhorizon Corporation.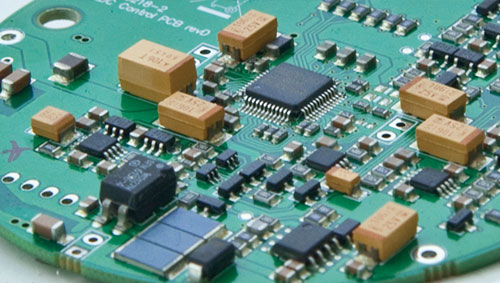 Interhorizon Corporate Pte Ltd recalls on over two decades of experience in the PCB industry. Having witnessed and responded to challenges (Asian Financial Crisis '97 and manufacturing slump), he cities on the need for transformation in maintaining competitiveness in a saturated market. Through relocation of facilities to China and tapping on global logistic partners, he adds on that Interhorizon Corporation provides a highly favourable lead-time for his clients. By consistent delivery of high quality products, he says that the stereotypical views of Chinese products as being inferior were quickly dispelled. The result is a business advantage that sees Interhorizon Corporation become a bridge within the electronic equation – leveraging on improvement in PCB technology (more functions in less space) and value adding these to customized solutions.
Having etched itself into PCB landscape, Interhorizon Corporation aim to further enhance their planning and fabrication capabilities – providing Turnkey projects for different industries. Plans are also underway for securing of regional and global clientele, in particular the American SME sector. Through a modest but steady growth model, Interhorizon Corporation Pte Ltd displays excellent business qualities in an industry known for its momentous upheavals. We have a team of a diverse synergy of experience & expert personnel from different aspect that do constant upgrading on their skills in order to fit into the current market. We welcome all feedback from our suppliers, manufacturers and design house in the region to understand what is the current trend and requirements in the market. Hence, we will constantly introduce new innovative features into our products and strive to grow with the markets changing requirement.
The global reach which we offer to our primarily Singaporean client base enables us to tap on opportunities in Malaysia, Thailand, Vietnam, Australia, New Zealand, Ireland, Netherland and USA.
"Our philosophy is to continue and develop new products that have high performance, cost effectiveness and with good after-sales services in every aspect of our operation."